Blog
Another twist in the UK house prices plot
Details

Hits: 42
While there still isn't a universal consensus about whether the UK is poised for a housing market crash, a fairly consistent narrative has emerged around the fact that growth is softening, with virtually all the major indices suggesting that prices have stalled in recent months. Nethouseprices readers will recall that Nationwide, for example, found that the cost of the average home across the country fell by 0.1 per cent in August. Halifax has now weighed in with its own study for last month and, contrary to industry expectations of just 0.2 per cent growth, it says that house prices in the UK in fact rose by 1.1 per cent last month. In this feature, we analyse the Halifax figures for August and evaluate the expert reaction.

Halifax house price index for August: the key findings

The headline statistics contained within the report are as follows:

- house prices rose by a healthy 1.1 per cent in August, compared with 0.7 per cent in July
- prices, however, rose by just 0.1 per cent on a quarterly basis
- the average cost of a home increased by 2.6 per cent in the year to August, up from 2.1 per cent in July
- the average cost of a house is now some £222,293, an increase of £2,375 on the £219,918 recorded the previous month
- home sales exceeded 100,000 for the seventh consecutive month between June and July, with 104,760 transactions being recorded. This is 10 per cent higher than at the same time in 2016
- mortgage approvals rose by a striking 5.2 per cent to 68,700 from June to July.
- supply of houses for sale remains low for the 17th consecutive month, according to the Royal Institution of Chartered Surveyors (RICS).
Expert reaction
Russell Galley, Managing Director of Halifax Community Bank, said that the figures appeared to indicate that a degree of buoyancy was returning to the housing market, with the uptick in activity possibly being attributable to the excellent condition of the labour market: unemployment presently stands at a 42 year low. Mr Galley sounded a note of caution, though, underlining the existing pressures on household incomes - high inflation and minimal wage growth - as factors which might subdue prices going forward. He nonetheless believes that the lack of homes available for sale will support growth in the coming weeks and months.

Samuel Tombs, of Pantheon Macroeconomics, however, offered a significantly more downbeat interpretation of the figures. Firstly, he emphasised that the Halifax house price index is "twice as volatile" as the equivalent prepared by rival mortgage lender, Nationwide, and its contents need to be treated with appropriate caution - despite the tenor of the newspaper headlines which inevitably attend its publication.

House price growth, he added, is unlikely to continue at the rates seen in August for several important reasons:

1) demand for housing has unquestionably softened, with fewer new buyer enquiries being reported by RICS members in a worrying five out of the last six months.
2) real wage growth is at best subdued and, as mentioned above, inflation is high, a combination of factors which is curtailing consumer spending.
3) banks have stated their intention to tighten their lending criteria, following a warning from the Bank of England about alarmingly high levels of consumer debt.
Property News from Manchester estate agents
Details

Hits: 46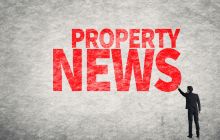 in recent weeks there have been signs that house prices in the UK are starting to falter. The latest index from Nationwide, for instance, revealed a decline of 0.2 per cent in house prices in May. Halifax has, however, thrown market analysts into some confusion by announcing that its own figures suggest that prices rose slightly in May, although annual growth was just 3.3 per cent, the slowest pace recorded in four years and down from 10 per cent in May 2016. Elsewhere, there are indications that the rental market is in something of a decline. In this piece, we round up the latest housing market news.

Halifax house price index

Like its competitor, Nationwide, Halifax is one of Britain's biggest mortgage lenders, and its house price index is eagerly awaited across the property industry. That monthly findings should be different from those published by Nationwide is not entirely surprising, because both institutions base their reports on their own lending data and these can reflect a certain volatility. With this in mind, what was the Halifax headline finding?

Well, the media principally picked up on the point that average house prices rose by 0.4 per cent in May. As interesting as this statistic is, in the context of other agencies recording a decline last month, it is essentially just a snapshot of the Halifax's own business activity. Much more intriguing, as highlighted above, is the annualised growth figure of 3.3 per cent, which is actually the most subdued rate of expansion in four years, and around a third of the growth reported in May last year. The average cost of a house or flat in the UK now stands at some £220,7016.

Reaction

Reaction to the Halifax index varied. Appearing on the eve of the general election, the study was, in many ways, grist to the political mill, with newspapers using its findings to underscore wider viewpoints about the economy and which party is best equipped to protect and develop it. Away from the political commentators, though, the observations were significantly more nuanced.

The consensus among housing economists seems to be that the monthly Halifax finding is probably anomalous and merely reflects some market volatility, while the annualised figure, when examined ialongside yearly statistics reported by other organisations, is a fairly reliable barometer of the direction of house prices. In other words, they confirm that the sector is softening.

The cooling of the housing market continues to be attributed largely to the triple cocktail of the ongoing uncertainty around Britain's post-Brexit future, sluggish wage growth and, for some analysts, the election. The latter factor is, of course, subject to a great deal of argument because the belief that elections impact the housing market is far from universally held by the country's property experts.

Howard Archer, chief economic adviser to the EY ITEM Club, said, for example, that he felt the key issue was disappointing wage growth, which means that price inflation is putting pressure on household incomes and consumer "purchasing power." This will weigh down house prices.

This being said, none of the property gurus seems to be forecasting a full-scale crash: low interest rates, a buoyant jobs market and the perennial shortage of homes for sale will ensure that prices don't fall too dramatically. There is also every sign that a majority government will be returned on election day which will, at the very least, provide some certainty and stability for the next five years.

Rental market

The challenges currently facing landlords have been well-documented, and there is yet more bad news: rental prices are apparently falling. HomeLet has issued research showing that rents fell in May for the first time in seven years, with London displaying the most marked decline.

The central point is that tenancies starting in May 2017 were 0.5 per cent cheaper than those starting in the same month last year, the first reported price drop in seven years. The average rental price of a new tenancy is now £901 per calendar month. In London, however, the rate of decline is much higher, at three per cent. The average monthly rent in London was £1572 this time last year and the current figure is just £1502. Other regions found to have experienced a drop in rents of between 0.6 per cent and 2.3 per cent included the North East and South East of England, Scotland and Yorkshire and the Humber region.

Many of the issues dragging down house sales are also affecting the private rental sector, but there are other factors at play. There is a glut of new lets on the market, as a result of landlords rushing to boost their portfolios before the introduction of the new Stamp Duty surcharge on investment properties, meaning that prospective tenants can pick, choose and negotiate rents. Similarly, there is a sense that rental prices in some parts of the country have reached an affordability threshold and that landlords have little space or "wiggle room" to raise their prices.

These latest figures throw into sharp relief the scale of the problem facing landlords. On the one hand, they are encountering unprecedented expenses as a consequence of the controversial tax changes and the higher cost of mortgage borrowing occasioned by modifications to the prudential lending regulations applying to landlords. On the other hand, though, the state of the rental market is such that they can't realistically raise rents to recover some of their financial losses. Martin Totty of HomeLet, discussing his company's study, emphasised this difficulty. He said that balancing rent affordability with new costs was proving a tough task for landlords. It is to be hoped, he added, that this won't lead to a major fall in the volume of private rental properties, since supply constraints would adversely affect tenants.
New Landlord Tips
Details

Hits: 77
Buying a house or apartment for the rental market is potentially a superb investment. Rent paid by tenants can obviously help pay your mortgage and build up equity in an asset which, based on current predictions for the trajectory of house prices in the UK, will appreciate significantly in value over the years. Rent payments can also boost your annual income and provide you with funds to deploy elsewhere - in stocks and shares, for example. Veteran landlords, though, will tell you that it isn't all plain sailing: there are things they wish they had known when they first set out. In this short guide, we set out their top tips for novices.

1. Do your checks

You will understandably want your property occupied and paying its own way as soon as possible, so it might be tempting to trust your first instincts and approve tenants without doing background checks. This might work out for you, but it could also be a hugely costly mistake. Most Letting Agents will do these checks for you, so there is no need to worry about doing them yourself.

If you are operating at the less expensive end of the rental market, perhaps targeting students or first jobbers, it is quite conceivable that prospective tenants will only recently have left their parents' homes and simply won't have had the time to build a credit record. In this situation, it is common place to ask that the tenant has someone act as a guarantor for them. This can clearly provide you with a degree of certainty that you won't lose out should your tenants default on their payments, although you will naturally need to establish the creditworthiness of the guarantors before finalising the tenancy agreement.

As indicated below, you should also consider the protection of landlord insurance.

2. Formalise the arrangements

It's crucial that you use a professionally drafted tenancy agreement to set out the terms and conditions of the let. This will make both your and your tenant's rights and responsibilities legally binding, and will ensure that you have recourse to action if the tenant breaks any clause of your agreement. There are various online legal forms which you could use yourself, for the tenancy agreement and this could cut back on fees. However, if you choose to use a Letting Agent, then they will set up the correct tenancy agreement for you. There are various laws and regulations applying to the landlord-tenant relationship and it's vital that you are aware of and comply with this regime.

3. Check the property on a regular basis

Any visits to your property will have to made in accordance with the tenancy agreement, which will contain a clause setting out when and in what circumstances you can enter the house. Do make time to visit your house. It will, of course, permit you to assess how well your tenant is treating your property and avert problems further down the line. You can also keep on top of maintenance and repairs, so that minor problems don't turn into more costly affairs.
Again, this is something that your Letting Agent will do on, if you opt for them to manage the property on your behalf.

Frequent communication with your tenants will have the collateral benefit of keeping you attuned to the features of the property they appreciate and those they like less, giving you clues about things you can improve for future occupants of the house - possibly resulting in higher rents. Equally, word of mouth and goodwill go a long way in the rental market and open and engaged landlords attract the best, most reliable tenants. Your tenant's friends and family, with whom you become acquainted, are also potential future residents of your property - in other words, tenants who could cut down on marketing costs and administration when the current tenants move on.

4. Landlord insurance

There is no legal obligation to take out landlord insurance, although your buy-to-let mortgage lender might insist that you buy this type of product. As well as giving you the usual buildings and contents insurance to protect you against losses in the event of, say, fire or environmental damage, it also offers protection against risks that are unique to landlords, including nonpayment of rent, damage to the property caused by tenants, liability for accidents occurring on the premises and loss of income should tenants need temporarily rehousing while vital repairs are carried out.

Most insurance providers offer specialist landlord insurance packages, and it is worth comparing their terms and costs to be sure that you are getting the best possible deal. Many insurers will give you a deal on insurance for multiple properties, a boon should you build up a portfolio of rental homes.

5. Keep on top of the maths

Making sure that you continue to reap financial rewards from your investment has always been crucial. To this end, always keep on top of your accounts for each property. The tax regime around investment properties has changed and there are various proposed legislative changes in the pipeline which could cost you money. So it is more important than ever to keep a close eye on your finances.
House prices at record high
Details

Hits: 69
House prices reached a record high in February after increasing by £12,000 on average over the past year, according to official figures.
Property values increased by 5.8% year-on-year to reach a record of £218,000 typically across the UK, figures compiled jointly by the Office for National Statistics (ONS), the Land Registry and other bodies show. Though values only edged up by 0.6 percent month-on-month in February, and the yearly increase is lower than the average growth of 7.3 per cent seen in 2016.
The main driver of the 5.8% annual increase in house prices was England, where values increased by 6.3% over the year to February to reach £234,000 on average.
Wales saw house prices increase by 1.8% over the previous 12 months to stand at £145,000 typically.
In Scotland, the average price increased by 3.1% over the year to stand at £139,000. The average price in Northern Ireland stands at £125,000, marking a 5.7% annual rise.
A first-time buyer now faces paying six per cent more for a home than a year ago at £183,857.
Paul Smith, chief executive of Spicerhaart, said: "House prices today prove unshakeable, as home buyers are now paying 1.3% more for their homes than they were pre-Brexit.
Separately, the Council of Mortgage Lenders released data for February, showing that transactions may be on the pick-up: there were 48,600 home-buyer mortgages in February, up 7% on a monthly basis and 2% on February last year.
Of that total, 24,200 loans went to first-time buyers, up 7% from February last year. The number of house purchase loans to home movers was also up, by some 6%.
Buy-to-let house purchasing activity nearly halved over the year, with just 5,700 house purchase loans to buy-to-let investors.
Number of loans for house purchase and remortgage in February
 

 

House purchase
Remortgage
FTBs
Movers
Buy-to-let
Home owners
Buy-to-let

February 2016

21,800

25,900

10,300

28,500

13,200

January 2017

22,600

23,000

 5,900

40,200

13,900

February 2017

24,200

24,400

 5,700

31,000

11,600

1 month change

+7.1%

+6.1%

-3.4%

-22.9%

-16.5%

12 month change

+11.0%

-5.8%

-44.7%

+8.8%

-12.1%
House Buying Guide
Details

Hits: 315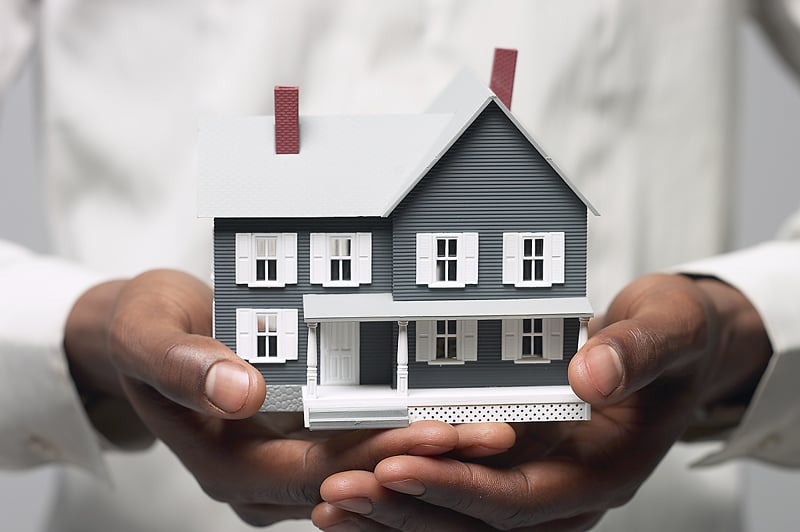 Buying a new home can seem an overwhelming prospect, and we aren't just talking about the high house prices in the UK! As well as the immediate parties - buyer and seller- to the transaction, there seems to be a cast of dozens of other people who need to be involved, from mortgage advisers and bank managers to estate agents, surveyors and solicitors. In this Nethouseprices piece, we set out a step-by-step guide to buying a property in England, Northern Ireland and Wales. In a future column, we'll look at the process in Scotland.

1) Organise your finances

The first step is to work out whether you have saved enough for a deposit and how much you will be able to afford to borrow from a mortgage lender. While banks and building societies vary in how much they will expect you to offer as a deposit, the general rule is that you will need between five and twenty per cent of the price of the home you hope to buy. So, if you are considering a house valued at £125,000, you should expect to be asked for between £6250 and £25,000 as a deposit. There are other costs associated with moving house and, while you might be able to add these to your overall mortgage, do bear in mind that if choose this option, you will be paying interest on them for the duration of that mortgage, so it will usually be preferable to pay such costs as, for example, Stamp Duty and mortgage arrangement fees, upfront. For more information on the cost of buying a house, please see the recent Nethouseprices guide on that subject.

In terms of exploring how much you can afford to borrow, there are numerous online tools to help you with your calculation, but one of the simplest is provided by the Money Advice Service at https://www.moneyadviceservice.org.uk/en/tools/house-buying/mortgage-affordability-calculator. When you meet with a mortgage officer, you will be asked detailed questions about your family finances. As frustrating and time-consuming as this can seem, lenders are legally required to make sure that any loan they offer is affordable and that you fully understand the risks involved in taking out mortgage financing. Missing monthly mortgage payments can result in the bank repossessing your home, so it's crucial that you are properly advised before you commit to a particular loan product. The competition for your business is intense, so do shop around for the best deals.

Before approaching potential lenders, it's important to check your credit reference. This is because your loan officer will decide whether to lend you money, how much they are prepared to lend you and the rate of interest they will apply to your loan, by looking at your credit history and evaluating your financial position. By obtaining a credit report in advance of your mortgage application, you can make sure that there are no inaccuracies or issues that you believe to be an unfair reflection of your current circumstances. Equally, if your reference isn't great, there are steps you can take to improve it, in order to better your future prospects. Experian are one of the three main credit reference agencies:

- Experian - click here for your free Experian credit score

There are several Government schemes designed to help you if you are a first time buyer, and these can make a significant difference to when and whether you can buy a house or flat. We recommend that you check out https://www.helptobuy.gov.uk/.

Finally, you will need to arrange a meeting with a lender, to discuss the different types of mortgage available to you and obtain an agreement "in principle" for a mortgage. This will set out the size of the loan the bank or building society is likely to offer you and the applicable interest rate. There is a more detailed discussion of these issues in the Nethouseprices guide to mortgages. Most mortgage lenders have categories of property on which they are unwilling to lend money. Flats over restaurants, for example, are avoided by certain banks and building societies. Do make sure you are aware of any such exclusions before you start looking in earnest at potential homes.


2) Look for a house

You will probably have viewed a number of houses before you obtain the agreement in principle for a mortgage, but now is the time to step up your efforts. Always look for the average house valuation for the areas you are considering, so you have a shrewd idea of the market.

Again, you need to factor running costs into your affordability assessment, so do ask the vendors about how much they spend on such things as gas, water, electricity, buildings and contents insurance and council tax.

The house valuation and your finances aren't the only considerations, of course. Once you have found what seems like the perfect property for you and your family, you will want to check out the neighbourhood. The housing gurus suggest that you visit the area at different times of day to feel how the atmosphere changes, on the basis that seemingly quiet communities are occasionally somewhat more raucous by night, while other towns and villages can appear quite vibrant by day, but are often much more sedate as evening approaches. In this regard, it is worth checking with the local authority to see whether there is any major development, such as a large supermarket, for example, in the pipeline. Your solicitor will probably verify this during the conveyancing process, but it's a good idea to be armed with as much information as possible before you submit an offer for a house, so that you avoid disappointment further down the line.

Depending on your family circumstances, you might want to investigate the standard of schools in the catchment area, leisure and cultural amenities, medical facilities, transport links and shopping. The following are some useful contacts:

- School ratings: https://www.gov.uk/government/organisations/ofsted/about
- Hospitals and doctors: http://www.cqc.org.uk/
- Find your local council: https://www.gov.uk/find-local-council
192.com have local area reports which pull together relevant information
click here for 192.com Local Area Reports


3) Putting in an offer

The most important thing to remember is that putting an offer on a house or flat is a negotiation like any other. You might also want to consider your situation/position. As a first time buyer, for example, you aren't part of a "chain" and you can probably move faster than other buyers. If the vendor is anxious to sell quickly or the property has been on the market for a long time, you might be able to negotiate a "quick sale" price reduction.

Exceeding your ceiling price for a property isn't a decision to be taken lightly. You need to do some careful calculations around what the higher price will set you back on a monthly basis and ask yourself whether the house, as perfect as it may seem, is worth the extra financial burden.

The seller will want to see certain documents, including evidence of your identity and current address, as well as proof of your mortgage in principle. Have these items to hand so you can despatch them as quickly as possible and avoid delays.


4) Engage a solicitor

A solicitor (or licensed conveyancer) will carry out the conveyancing for you. This essentially means that he or she will do all the legal work necessary to transfer the title or legal ownership of the property from the current owner to you. The costs of such services vary, but the national average charge for professional fees currently seems to be between £500-£1500, plus 20 per cent VAT. The solicitor will also carry out various property searches with, for example, the Land Registry, to make sure that there are no legal issues affecting the house. The cost of these searches will usually run to around £250-£350 and will be added to your final bill.

Lenders and estate agents often have panels of preferred solicitors and ask that you choose one of these. A key advantage of this is that the solicitors in question often have a pre-negotiated billing rate, which is a little cheaper than that offered by their competitors.


5) Surveys

A) Valuation survey

Your mortgage lender will want to conduct its own house valuation survey, to ensure that the property is worth what you are being asked to pay for it. The cost of the valuation survey is typically linked to the value of the house or flat and, according to latest available figures, will cost you between £150-£1500. That said, depending on the lender and the type of mortgage you are taking out, this fee might be waived.

B) Property survey

There are various types of survey:

i) A RICS condition report is the most basic survey, costing around £250. It is only really suitable for conventional properties which are in apparently good condition and for newly constructed residences, because it includes no specific advice and supplies no valuation.
ii) A RICS homebuyer report is a considerably more detailed survey and costs some £400. Described as being appropriate for conventional homes which are in a reasonable condition, the homebuyer report will include an in-depth evaluation of both the interior and the exterior of the property, as well as a valuation.
iii) A building or structural survey is the most detailed type of property report and, as such, it can be reliably used for all manner of homes. If the house you are hoping to buy is old, isn't in the best repair or has other idiosyncrasies, such as unusual architectural features, you would probably be best advised to opt for this type of survey, even though it is the most expensive, normally costing over £600.
6) Arrange your mortgage

Assuming everything goes according to your hopes and plans and a deal acceptable to both the vendor and you is agreed, your next step will be to contact your mortgage adviser or lender to finalise the mortgage. As we discussed in our Nethouseprices guide to mortgages, there will be a mortgage arrangement fee. The amounts charged vary rather widely, but the current average fee stands at around £1000. As tempting as it might be to add the arrangement fee to your mortgage, do try to pay it upfront to avoid the interest that would be applicable to it as part of your mortgage.

Once you have received a firm mortgage offer, the lender is legally obliged to offer you a minimum period of seven days to consider the mortgage and whether it is the right mortgage product for you. You can, of course, confirm that you want to accept the offer before those seven days have elapsed, but they are provided for your protection, so we'd recommend that you use this time to compare your mortgage offer with other available mortgage deals, just in case you are missing out on a better deal. You can also carry out your final checks to be absolutely sure that you can afford to take on the commitment.


7) Exchanging contracts

If you decide to go ahead, you should fairly soon receive the initial contract for your review. It is crucial that you only put pen to paper after discussing the contract in detail with your solicitor and you have satisfied yourself that all your terms have been met and that any questions have been properly answered. For example, does the contract tally with what you believed about the carpets/curtains and other furnishings being left in the property by the vendors? You and the seller will both sign identical contracts, but these only become binding when they have been exchanged by the respective solicitors. While it has happened, it is extremely rare for either party to try to back out of the deal at this stage - for the very good reason that they would be in breach of contract, could be sued and would lose a great deal of money. Effectively, you can pat yourself on the back at this stage: you will be moving into your lovely new home soon!

There are cogent reasons for exchanging contracts and completing on the same day, and we will discuss these in a future issue but, for present purposes, we are assuming there are at least a few days between exchanging contracts and completion (the point at which you take physical possession of your new property). During this time, there are a few things you should do. Your solicitor will naturally undertake some of these tasks:

- Visit the property to make sure that it is exactly as agreed in the contract and that there has been no new damage. Correcting this sort of problem is much easier before completion than afterwards
- Register the transfer of title in the property with the Land Registry
- Send title deeds to your mortgage lender, who will keep custody of them until you have paid your loan in full
- Do house moving administration like ordering a removals service, advising employers, schools, doctors, banks and service providers that you are moving and of your new address, arranging post forwarding, comparing the prices charged by insurance and utilities providers so that, when you move into your new home, you can be sure you are getting a great deal,

Make sure you cancel as many services (such as newspaper delivery or milk) as can be dealt with before moving day, and do make a plan for moving day!
8) Completion day

Completion day is the date on which you have agreed with the vendors to pick up the keys and move into your new home. This date is usually between 7 and 28 days from the contracts being exchanged and will reflect the respective completion dates of all the buyers and sellers involved in any chain. You will normally be able to pick up the keys from the seller's estate agents as soon as your solicitor has arranged transfer of the payment for the property to the seller's solicitors. For this reason, completion day will typically be a weekday.

Things do periodically go wrong on completion day. For example, there might a delay in payment from one party in a chain and this might in turn have a knock-on effect. That said, this type of problem is relatively uncommon in these days of high speed electronic money transfers and, since the delaying party is in breach of contract, he or she will be liable for any financial penalties you incur as a result of the delay.

Your mortgage lender will normally charge you a fee of £50+ for the electronic transfer of funds to your solicitor. As ever, we understand the temptation to add this to your mortgage, but do try to pay it upfront to avoid interest charges.

Remember that any Stamp Duty for which you are liable must be paid to Her Majesty's Revenue & Customs within thirty days of completion. Your solicitors will normally do this for you as part of their service. They will also submit their own final bill around this time. Do make sure you have the funds available to pay these fees.

9) Moving Day

Congratulations! You have negotiated your way through the house buying process. All that remains is for you to move into your lovely new property. We set out in the previous section some of things you can do well in advance of completion and moving day to make sure things go smoothly, but to recap and add several more, these include:

- Notify family, friends, your employer, children's schools, doctors, mobile phone provider and official bodies like TV licensing, DVLA and DWP (if you are in receipt of any benefit) that you are moving to a new address
- Arrange with the post office for your mail to be redirected
- Arrange utilities and insurance and registering for council tax
- Ask sellers to leave manuals for appliances in a prominent place and to let you know where energy meters and the water stopcock are located
- Clean your new house if the current owners have moved out and do any quick decoration jobs before your belongings are taken to your new premises
- Arrange, if at all possible, for pets and children to be cared for on moving day;
- Pack everything except the kitchen and bathroom essentials that you will require on moving day morning
- Pay outstanding bills to the newsagent and milkman
- Organise a removals service. This is one of our mantras, but it bears repeating. You can move your own belongs and potentially save money by doing so, but employing a reputable removals service will avoid a great deal of wear and tear on your belongings and your nerves
- Pack a box with a few essentials for your first hours in your new house, including cups, plates, kettle, coffee and tea, milk, biscuits, fruit and maybe other snacks, toilet paper, soap, toothpaste, toothbrush and towels. A bottle of wine, corkscrew and glasses might be welcome too! Books and toys to occupy the kids at the other end will also come in handy.

The day itself will be hectic, so have a filling, nutritious breakfast, as it may be some time before your next meal. The following are things you will need to do before leaving your current home:

- Make sure you have emptied the loft, basement, all cupboards, sheds and outhouses
- Pack any remaining toiletries and kitchenware that you have used on moving day
- Check that you have keys, wallet, mobile phone and any valuables close by and keep them close to your person all day
- Take final meter readings and notify the providers of these figures
- Have a last clean around for the benefit of the new occupants of your current home
- Leave new occupants the manuals for the boilers and other appliances, as well as a note of the location of energy meters and the main stopcock. They may not feel up to cooking later, so it might be a nice idea to leave the details of your favourite local takeaway restaurant in case they need sustenance after their efforts
- If you can't arrange care for pets and kids, do keep an eye on them. Moving day horror stories of dogs and cats making a last minute bid for freedom are amazingly common
- Do take the time to have a good look around your old home. It has probably been the site of many happy life events and people often feel quite emotional about leaving for pastures new
- Drive carefully. This is a stressful day and it's easy to lose concentration as you think of the many things you have to do.

At your new home

- Wander around in sheer delight - it's been a long and challenging process but you have finally made it to your beautiful new home and we can't congratulate you enough.
- Check that everything is as you had expected. For example, make sure that all the promised appliances have been left and there is no damage, and take meter readings
- Locate socket, water supply and kettle to make refreshing and very vital cuppa
- Then start unpacking!